Posted by Admin on 17th Dec 2018
What are import marks and how are they applied to our firearms? Why are they necessary?
Per ATF, all firearms, excluding those classified as Antiques, that Edelweiss Arms imports into the United States must have certain identifying information present and engraved onto the barrel, frame, or receiver, per 22 CFR 479.102. This is an unavoidable part of importing firearms. In 22 CFR 479.102, ATF provides specific and clear requirements for the import identification, including, but not limited to:
Information that must be present

Model name, caliber, manufacturing country, importer name, city and state.

Conspicuity

Import marks cannot be readily obliterated and must be visibile without any disassembly of the firearm.

Engraving specifications

Minimum depth 0.003" / 0.0762mm
Minimum print size 0.0625" / 1.5875mm
All engraving is professionally performed at our facility with our laser engraver.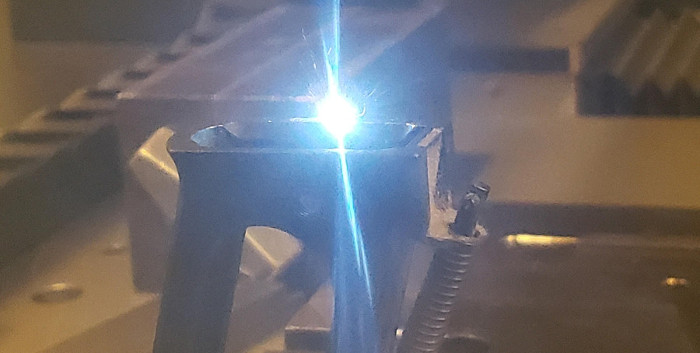 Laser engraving results in a very clean engraving. Here are two examples of our import engravings on the firearms we sell at Edelweiss Arms: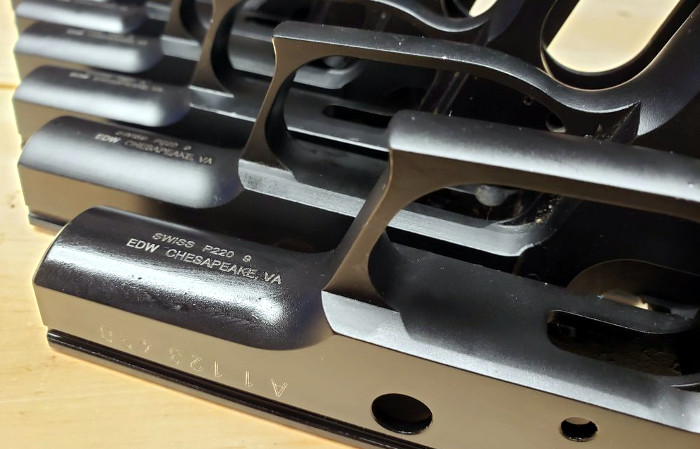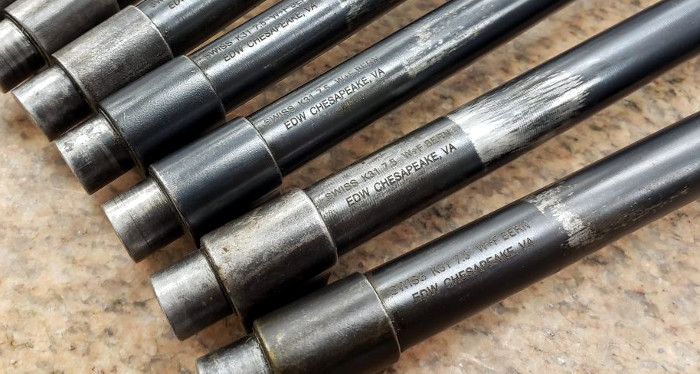 We do our best to minimize the impact of the necessary import marks, including utilizing any existing markings to fulfill ATF's requirements. We hope this gives you a better idea as to how our imported firearms are engraved. As always, if you have any questions, you may contact us by phone at 855-574-7787 or by email at info@edelweissarms.com.